As part of our commitment to recognizing our clients for their commitment to ICT aided teaching and learning, FlexiSAF Edusoft Ltd deemed it fit to confer an award of excellence to the Most ICT compliant School at the end of every year, going by the criteria for schools with the highest practical use of School Management Software, SAFSMS in their day-to-day school processes for the term.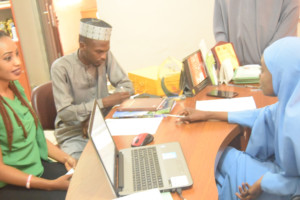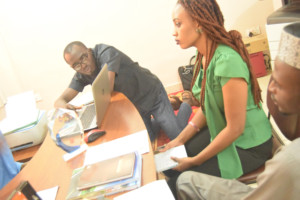 FlexiSAF at I-Scholars presenting the award 
I-Scholars International Academy emerged as the awardee for 2017. The institution is one of the foremost faith-based schools in Federal Capital Territory, Abuja established in 2006. The educational system is practical-based, placing importance to Islamic moral ethics, without overlooking international standards and best practices. I-scholars use an integrated curriculum system to serve the various class ranges and is led by the Nigerian (NERDC) revised curriculum, Bureau of Islamic Arabic Education (BIAE), Jolly Phonics, Montessori and other relevant countries curriculum to suit their identified gap.
"We have been using SAFSMS for over 3 years to manage our school records. The journey has been worthwhile and sometimes challenging, but most importantly, there have been great positive lessons and experiences gained throughout the journey. With SAFSMS customer support service, we have been able to reach the front-line far above other schools. The SAFSMS user friendly and customized school management system has enhanced our growth and productivity."
Read also: Excursion Series – Our Visit from I-Scholars Academy