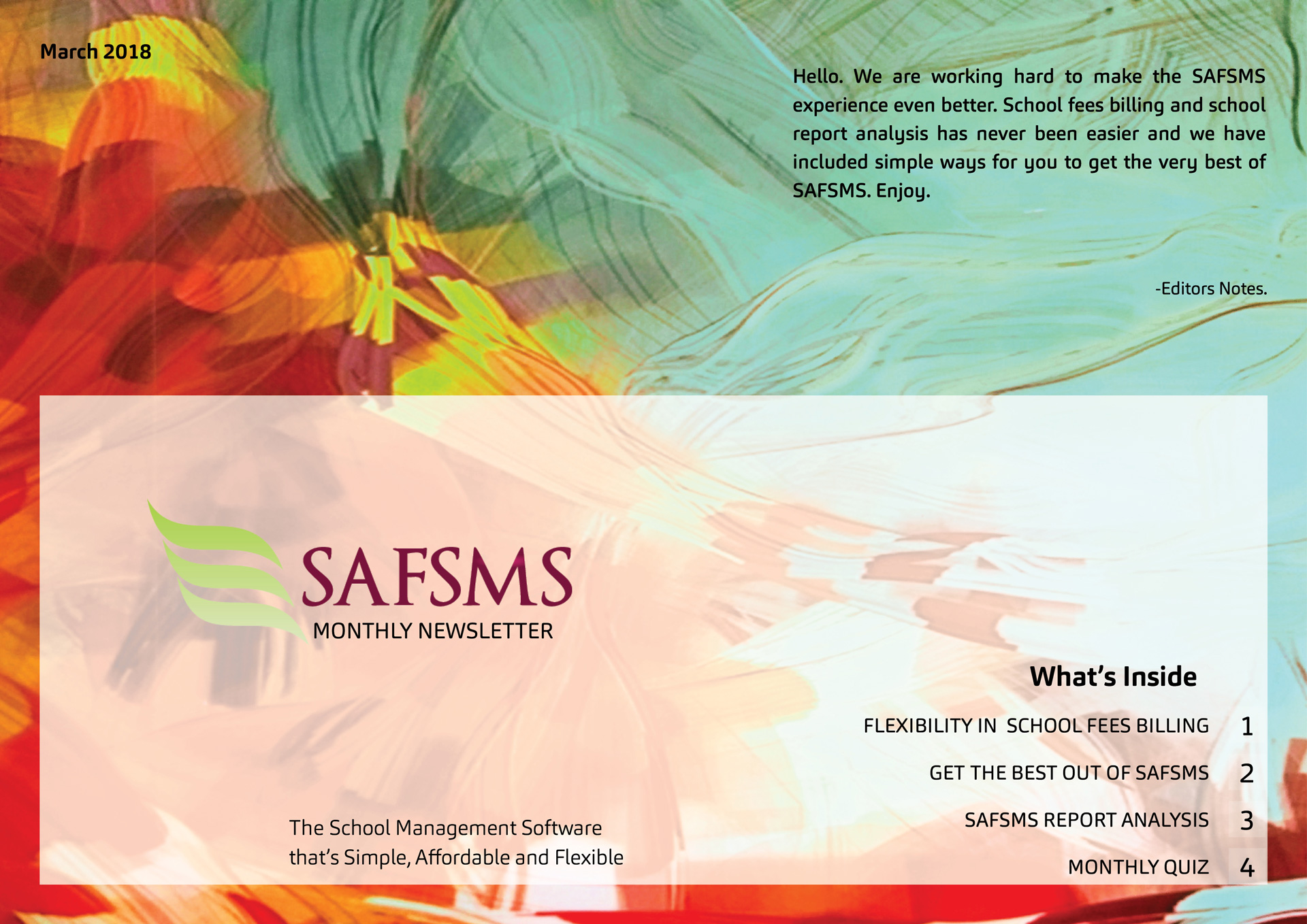 Hello There!!! We are working hard to make the SAFSMS experience even better. School fees billing and report analysis has never been easier and we've even highlighted simple ways for you to get the very best out of SAFSMS. Enjoy.
FLEXIBILITY IN SCHOOL FEES BILLING
We've built a system to accommodate everyone's needs. Our flexible school fee billing system allows you to create custom payment schedules for families – easily add charges, apply discounts and manage special student bills.
GET THE BEST OUT OF SAFSMS
SAFSMS is more than just a school software – we're your friends too and just like any true friend, we want to make things easier for you; even while you do your job!
We share some of the many ways you can let us help
SAFSMS REPORT ANALYSIS
The modern school management is faced with a host of decisions to make, especially regarding the well-being of the children entrusted to them. How best to make informed decisions?
REFER & EARN
We're introducing a referral program for our esteemed clients. Once you introduce SAFSMS to new schools and ensure they sign-up on our platform, you stand a chance to enjoy mouth- watering discounts or credit alerts.
Quiz Yourself
Think you're Smart? Let's see if you can answer our monthly quiz. First 3 correct answers win a data bundle, just submit your answers to newsletter.safsms@flexisaf.com.
Quiz answers will be published in next month's issue. Goodluck!
Download the PDF newsletter below for full access to all articles and quiz. See you in the next issue!