Update:
New tabs have been added to the SAFSMS profile page for all students.The admin is able to view the following new tabs; student biodata, father's information, mother's information, guardian's information, and medical information for each student.The forms simply need to be filled and saved so there is easy access to the student's information when there is a need for it.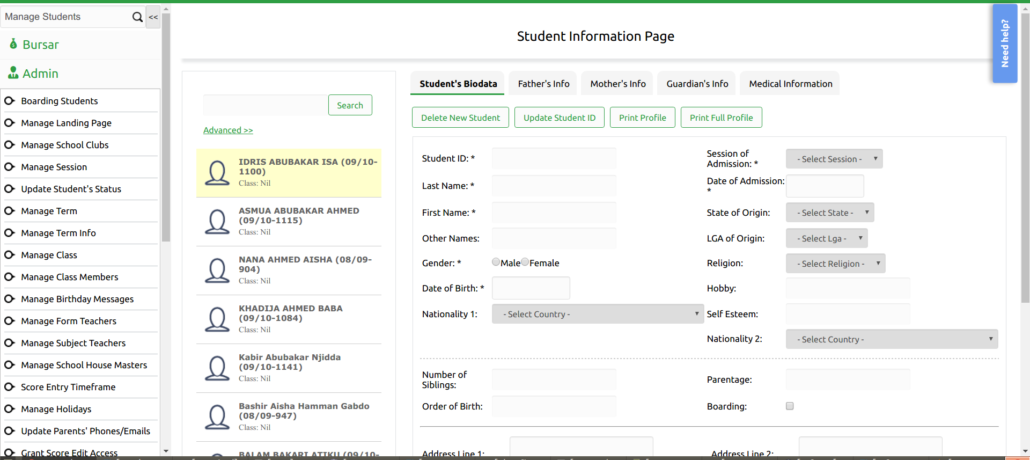 Linking of Student to Parents/Guardian
To link a new student to an existing parent on the software, one needs to key in the parent/guardian ID number in the appropriate parent ID field, then all the remaining fields automatically appear as show below.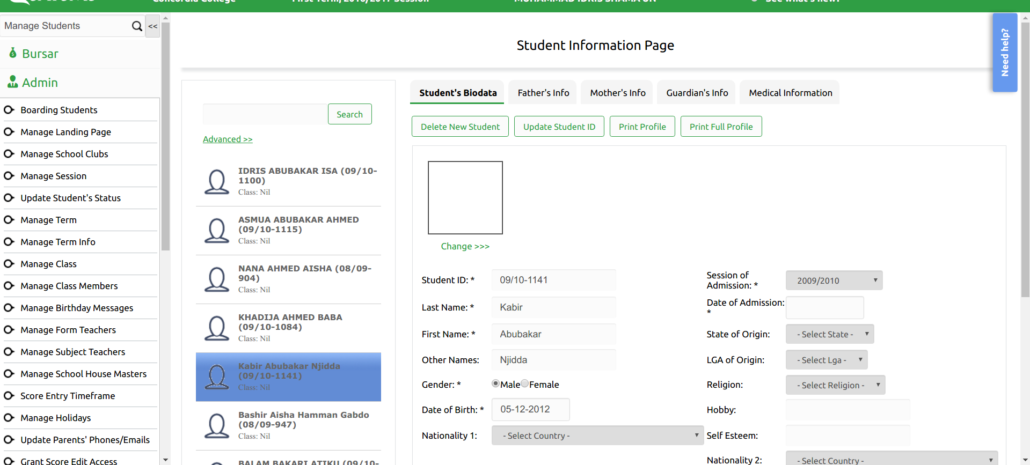 Not using SAFSMS Yet?