After successfully building and managing the results compiler, it was time to take the next step in our journey, evolving into SAFSMS. The Simple, Affordable, and Flexible School Management software. 
SAFSMS was more than just a results compiler, it was built by engineers who had once been Nigerian students and was designed for Nigerian schools. We created a cross-functional platform that not only allowed school administrators to manage all schooling activities but also gave the teachers the ability to manage their subjects and their classes.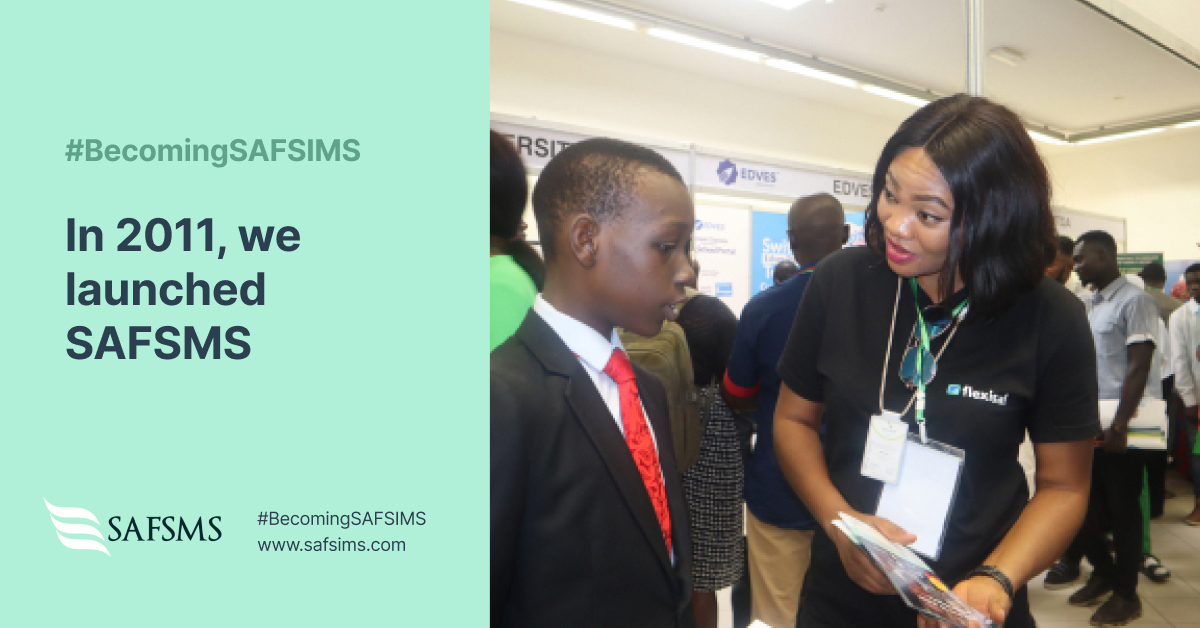 SAFSMS was designed with features that enabled schools to manage education, administration, and finances. With accurate and automated record keeping, report generation, student and staff management, and account management features, the launch of SAFSMS was truly ground-breaking for education technology in Nigeria.
The results compiler was rebranded to SAFSMS in 2011 and this was another great stride in our journey to providing quality educational solutions to over 500 schools.