Social media is quickly becoming one of the main forms of communication in schools. So, we at FlexiSAF think it's smart for schools to go ahead and incorporate it in as one of the ways they connect with parents and the community. Only a handful of schools around the country have taken steps to create social media accounts and even fewer have policies and guidelines for their students, parents, staff, and community members.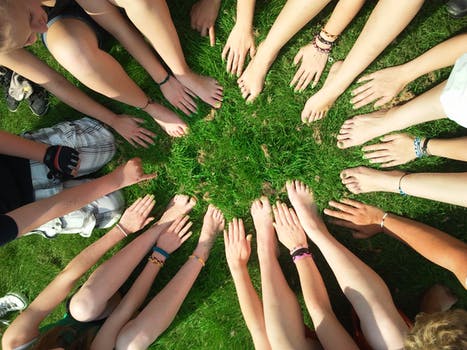 After our research on many of the different successful and unsuccessful ways that schools have tried to include social media, there are a few different things to think about for each school as they try to connect with parents and the community via social media. They need to examine their schools culture, organize a social media team, conduct extensive research, make sure administrators and school board members see the draft before sending it out, introduce the social media concept to the school community before launching it, always accept feedback , and always review the social media accounts periodically.
"Social media is more proactive than reactive; schools today need to understand that." –  Paul Hays, School Head JPGS
As technology progresses and schools get larger, newer alternatives need to be utilized to solve these common challenges. The need to better communicate and engage our students, staff, parents, and prospective families has become even more essential.
Here are a few possible ways your school can engage with the community:
School Website
Schools are busy places, and parents need a trusted place to find the right information. But information is not enough, quite some time has passed since the days of the website being just a digital brochure. Now it needs to facilitate two-way communication. A website should have these features to enable it accomplish your community objectives.
1. It must be mobile friendly. It must work on phones and tablets as well as desktops. No exceptions.
2. It must be easy to update, preferably automatically. For static pages, make sure the content stays current.
3. Link your other social media initiatives on your website. Parents should be able to easily find your official Facebook, Twitter, and YouTube profiles from your webpage. Then use your web-page to share the content from those profiles.
4. A vital part is that your site should provide a sense of your school's culture. People visiting your school website should feel like they are visiting your campus.
Facebook
According to Peter Sutton  "if you are not telling your school's story on Facebook, someone else will." In an era where every child has an internet enabled device, the chances that your school image is being unofficially sculpted by one of your students is high.
Use Facebook to celebrate the great things happening at school
Promote sports, arts, and cultural events.
Post blog articles, news items, and announcements.
Publish fundraising goals.
Share educational memes.
Make sure you monitor your posts. Have detailed statistics on posts that have more views and likes than others. You want to ensure you keep track of whether you are actually reaching your target audiences. It is also necessary to have more than one person as admin, but don't bring in too many people. Make sure they answer comments and direct messages. In the event of negative comments, if it challenges or disagrees with you, use it as an opportunity to educate and inform both the commenter and the public. Ideally this should be followed with a private message inviting them to come in for discussion and issues reconciliation.
 Twitter
Teachers may use Twitter to celebrate what noteworthy activities were done during the week, ask questions, and share resources. It can have a profound effect on staff. By creating a school hashtag, you'll be able to thread all of your school-based tweets. It doesn't have to be anything special just make it memorable, and of course start using it. Be prepared, social media is not some all powerful device used to control people's minds. For it to have any effect your content has to be top notch and your posts have to be consistent. It can only grow slowly but over time you will reap the benefits.
Many schools are just starting to explore the opportunities available to them, and how they can make their voice heard on a global stage.
To be Continued next week. Update: Read Part 2 here