Banky's Private school was founded in 2005 on the traditional Christian principle of character development and a passion to be the best.
Located in Apo, Abuja, the school's mission is to produce spiritually, socially and academically sound students who impact positively in their environment at all times. Part of the school's commitment is to provide their students with the tools, support, direction and encouragement they need to excel.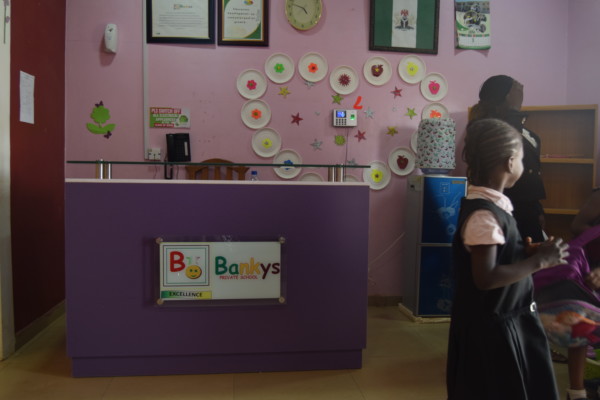 The Challenge
In a bid to make their vision possible, Banky's Private School started using SAF School Management Software (SAFSMS) in 2015 with a view to:
Save time in results computing
Be more organized
Keep records long-term
and to deploy 21st century tools
After trying other solutions, they were driven to try SAFSMS because of the easy to use results module.
"We prefer solutions that are as simple as possible" – Mrs. Olusola Bankole
The main focus while adopting SAFSMS was the results module, as they had tried other non-robust spreadsheet solutions which failed to meet up to the school's requirements.
Impact of SAFSMS
3 years later, and now with over 250 students and 60+ staff, Banky's Private School is still making use of SAFSMS, not only for computing and compiling student's results, but they also make use of the Parent module that allows parents to access and prints their child's result directly from their devices. This has gone a long way towards helping the school go paperless.
Some staff of the school have already started using the new SAFSMS Mobile app to access the platform directly from their mobile devices.
I have recommended SAFSMS several times over the years – Mrs Olusola Bankole, Director
SAFSMS has helped the staff become more organized and save time carrying out day-to-day repetitive tasks of recording and compiling results.
The school is also looking towards other ICT solutions for the future such as e-learning and online admission solutions.
The Director also noted that SAFSMS is more secure than other solutions they have tried, which gives them confidence in the safety of school records.
"My only challenge is SAFSMS is not as user friendly as the spreadsheet application but when that happens I always call the assigned support staff and he shows me how to go about it"
Recommended: How SAFSMS Helpdesk Keeps Things Simple