Many people often have confusions about the difference between school management software and administration software , especially how to pick one that meets their unique needs. Although very similar and closely related,the two have their different roles.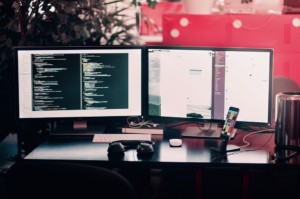 SAM
School administrative software is designed to help school administrators cope with the different needs that come with running the school as a business, workplace and educational institution.
It could be separate or part of a more integrated school management software suite. School administration software makes it easy to stay on top of the various administrative tasks of running a school like hiring and managing staff, finance planning and structural operations.
It is ideal for everyone involved in school administration. This means it is flexible enough to handle the business of top administration and can also be incorporated into the routine of lower-level administrative staff. The goal is to improve efficiency, transparency, and access for your entire educational team.
SMS
A school management system on the other hand plays an integral part in key activities of the school as a learning institution and community such as organizing the seemingly endless number of records that are necessary while keeping parents and students in the loop.
A school management system automates and streamlines most of these processes, making it easier to keep records clean, complete, organized, and easy to retrieve. In essence, the life cycle of each student is automated so that administrators can easily record all events that affect each student, and students or parents can log into the system at any time and have access to those records.
Recommended: How to Choose the Right School Management Software
By keeping real time information on grades, attendance, homework assignments, curriculum, timetable, student behavior records and fee payments, a school management system can help you achieve overall educational goals.
So which one do you need? Try out a free demo of our school management system, SAFSMS to see if it is right for your institution's needs.