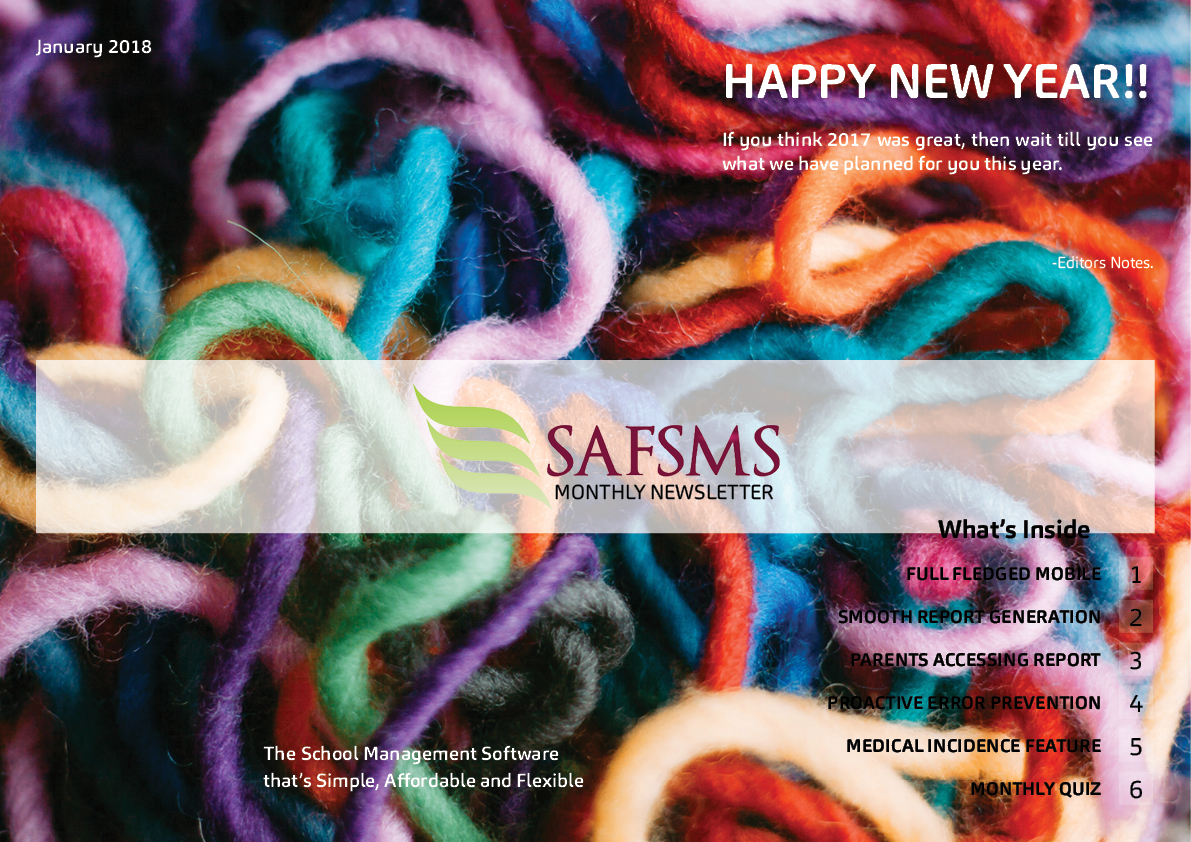 HAPPY NEW YEAR!!
2017 was great!!, 2018 will be even better .. Wait till you see what we have planned for you this year.
In our December issue, we highlighted the SAFSMS 2018 Roadmap – mentioning some new exciting features including an iPhone version of SAFSMS Mobile, improved Parent engagement via SAFSMS Parent, and of course more useful charts and tools for analysing academic performances.
NEW FEATURE: MEDICAL INCIDENCE FEATURE
"Accidents happen, that much we have seen. There is only so much a school administration can do to ease the mind of its parents. With a view to putting the minds of the school administrators, teachers, medical officers and parents at ease, and with the ultimate view of caring properly for the child, SAFSMS introduces the Medical Incidence Feature."
Quiz Yourself
How well do you know SAFSMS? We've included a quiz for you to take and find out. First 3 correct answers win a data bundle, just submit your answers to newsletter.safsms@flexisaf.com.
Quiz answers will be published in next month's issue. Good luck!
Download the PDF newsletter below for full access to all articles and quiz. See you in the next issue!