The SAFSMS petty cash manager is in charge of monitoring daily expenditures in the school. With this feature, the Petty Cash Manager can configure the expense items by adding names, descriptions and categories of each new entry so as to track daily disbursements.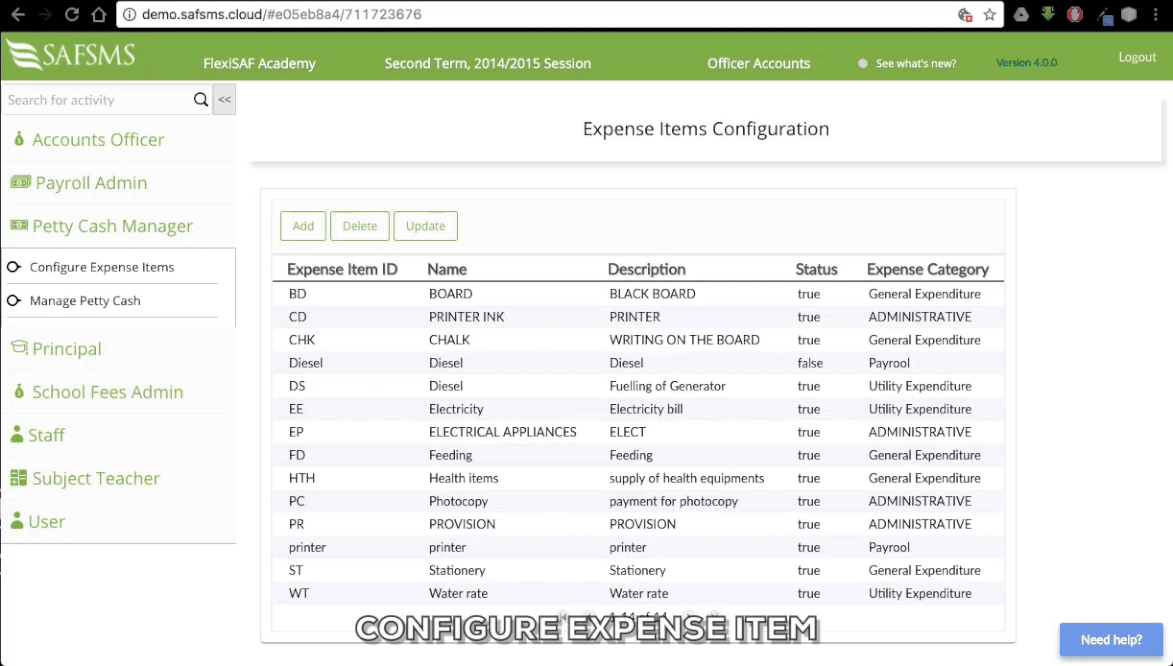 The petty cash manager can also manage Petty Cash. This means that they can carry out tasks like viewing expenses from a certain start to finish date period, add new expense items and setting staff responsible for the expenses.
Finally the manager can update, delete or print out expense reports. This makes it easier to track day-to-day spending at any time along the line.
Start Using SAFSMS for free; you don't have to pay unless you like it!