Boundary lines international school is a Nursery to Junior Secondary School which was established in the year 2011 with a total number of 8 pupils, although, the current population amounts to 141. The mission at Boundary lines international is to raise role models and ensure an outstanding student performance. They accommodate and implement a meaningful change using a curriculum which balances established methods with innovative and forward-thinking programs and needed a school accounting management system to cap it off.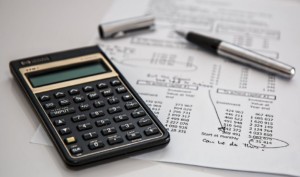 A STEP TOWARDS SAFSMS
Since its establishment, Boundary lines international adopted and subscribed to the services of SAFSMS. The school's Director and Financial manager, Mr. Victor Ezekiel explains his experience:
"With the introduction of SAFSMS, we have learnt to manage our school with no stress at all".
When Flexisaf introduced SAFSMS, they also offered to train the staff of the school thereby leaving them highly satisfied and eager to use the system.
Ezekiel also added
"Not just for our financial management, SAFSMS also eradicates so many manual processes and offers solutions for result compilation, inventory management and parent- school communication, now all we have to do is send the parents SMS notifications and they are aware of their child's every performance and necessary school news."
WHY SAFSMS?
Before SAFSMS, Boundary lines international had used the manual style of management during its infancy – keeping track of its finances was hectic and had a lot of man made errors in calculating tuition especially. They usually made use of a record book where every single transaction was booked – they also had costs rising due to printing of receipt sheets.
Mr. Ezekiel said
"since FLEXISAF offered us this digitized version of school management, we immediately opted in and now we are fully enjoying its services – in fact, even parents are now much more satisfied due to the fact that it has made payment tracking and update easier to access."
Mr. Ezekiel went further to explain that since the world has become technology inclined, they have also followed suit by joining the trend.
WHAT IMPACT HAS SAFSMS MADE?
SAFSMS has already impacted hugely on the staff and overall management of Boundary lines international
"the problems we had with the management of our tuition fees has been arrested and solved to suit our preference and by that I mean there is no more man made errors – so also, SAFSMS has improved our communication with parents".
He said that SAFSMS has helped them manage their costs in that they no longer have to place orders for receipt sheets, they instead just directly do the printing themselves an effective school accounting management system.
"We have everything we need on the software and we can directly do the printing ourselves"
Ezekiel mentioned.
The store management package which is included in the SAFSMS is also being used thereby making it easier and more flexible to track and keep inventory.
WHAT NEXT FOR BOUNDARY LINES INTERNATIONAL?
Mr. Ezekiel, being an IT inclined individual thinks that there is room to accommodate the computer based test (CBT) in the nearest future – considering that the school has more of nursery and primary population, he believes that the CBT when introduced would encourage and boost confidence of the pupils in the future. However, he stated that the most pressing aspect for the school now is to digitize its admission processes so it becomes easier for parents – this is so parents don't have to go all the way to the school.