However great last year (or last term) was, there is always room for improvement and we know that improvement is best achieved by having clear goals for your self and, goals for a new term.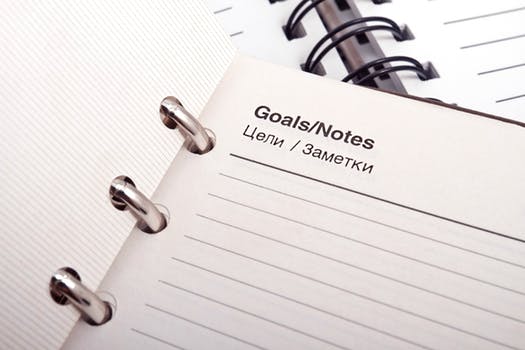 So, What kind of teacher do you want to be this term? What were your challenges last term and how will you prepare to avoid them this time around?
Recommended: 6 Challenges All Teachers Face
In setting goals, you have to keep in mind that you cannot change everything at once. But you will need to start from somewhere. Here are some ideas to help you get started:
Read the post, Enjoy & Share the Infographic at the End!
6 Most Common Improvement Goals for Teachers
1. Classroom Organization
Say goodbye to the messy classroom of  last term. Become better at handling your students with these Fundamental Classroom Management Principles
2. Self development
You cannot give what you don't have! As a teacher, it's important to find time for yourself. Whether it is growing in your field of expertise or increasing knowledge about everything else, there is always the need to be a better person than you were yesterday.
Have you been doing that? Think about all of the TV you watch at night or spend online. You can squeeze in time to learn to code, learn a new language or even pick up a side hustle. Get started!
How to have a Meaningful Career
Personal Growth and Development for Teachers
3. Improve Student Learning
So maybe last term, your students performed poorly. No worries, it isn't necessarily about your teaching skills. Something as little as Classroom Seating Arrangements can also affect learning.
Prepare ahead for everything this time around! There's plenty time now to  work on creating successful lesson plans and organizing the most engaging lessons.
4. Inspiring Students
Half of the job is done when your students are already excited about learning. Ultimately, a good teacher's job isn't just to teach but to inspire a deep love for learning in his/her students. Here are some ways you can do that:
10 Ways to Cultivate the Love for Reading in Students
Creating a Positive Learning Environment
12 Ways Teachers Can Motivate Students
5. Personal Organization
Be honest, you set goals every new term but end up not following through longer than two weeks. We know how hard it is balancing 101 things in so little time. So here are some tips for personal organisation:
Recommended: Reducing Teachers Workload with SAFSMS
6. Become a better teacher
Who is a better teacher? What does being a better teacher mean? That's a really broad question but we have a few hints we're glad to share:
Don't worry if you can't do it all right now. Subscribe to our email list and we'll send some tips occasionally, direct to your inbox
You're still here, so take this Free Quiz designed to test your Classroom Personality in 2 mins:
What Type of Teacher Are You? Fun Personality Test