SAFSMS School Accounting ERP – Petty Cash Feature Update
SAFSMS Petty Cash feature is a record-keeping system to track the use of petty cash funds in schools.
Petty cash funds are used to handle small, one-off purchases that arise periodically in the course of day to day school operations. Such funds should be stored in a secure location with controlled access.
The latest Improvement to SAFSMS' Petty Cash feature is an inclusion of 'opening petty cash balance'
To use the petty cash accounting feature more effectively, you can now add an opening balance. This requires just one initial set-up.
How to add Opening Balance 
Under 'Accounts Setup', click on the Petty Cash Account tab and add opening balance as shown below.
Enter the initial balance you would like to start funding your petty cash account.
You can now proceed to Petty Cash Manager: Go to Manage Petty Cash and click on Petty Cash Account to either disburse expenses, or to fund the account whenever the opening balance runs low.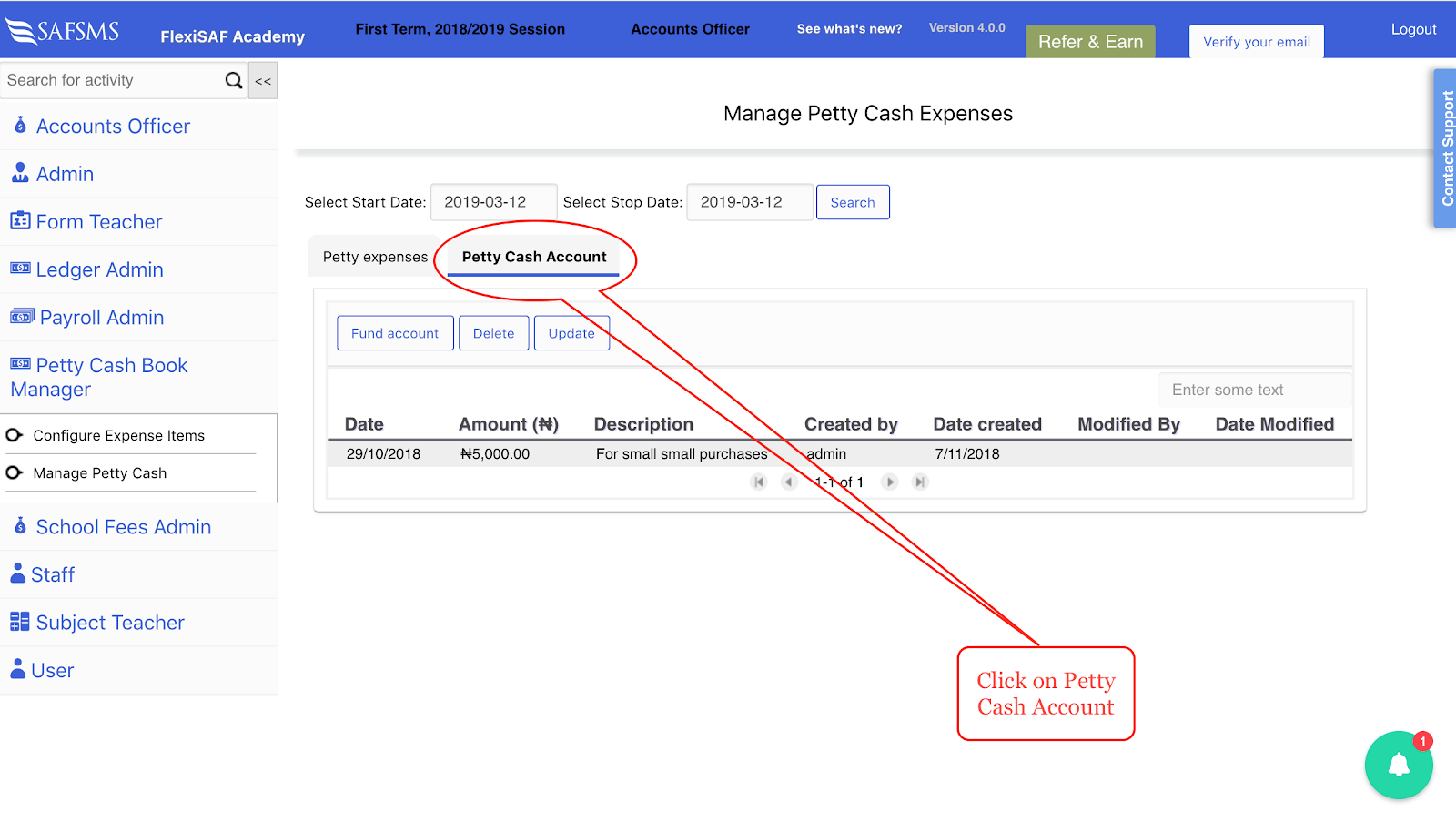 Funding Your Petty Cash Account 
Click on 'Fund Account' to add budgeted money to the petty cash account.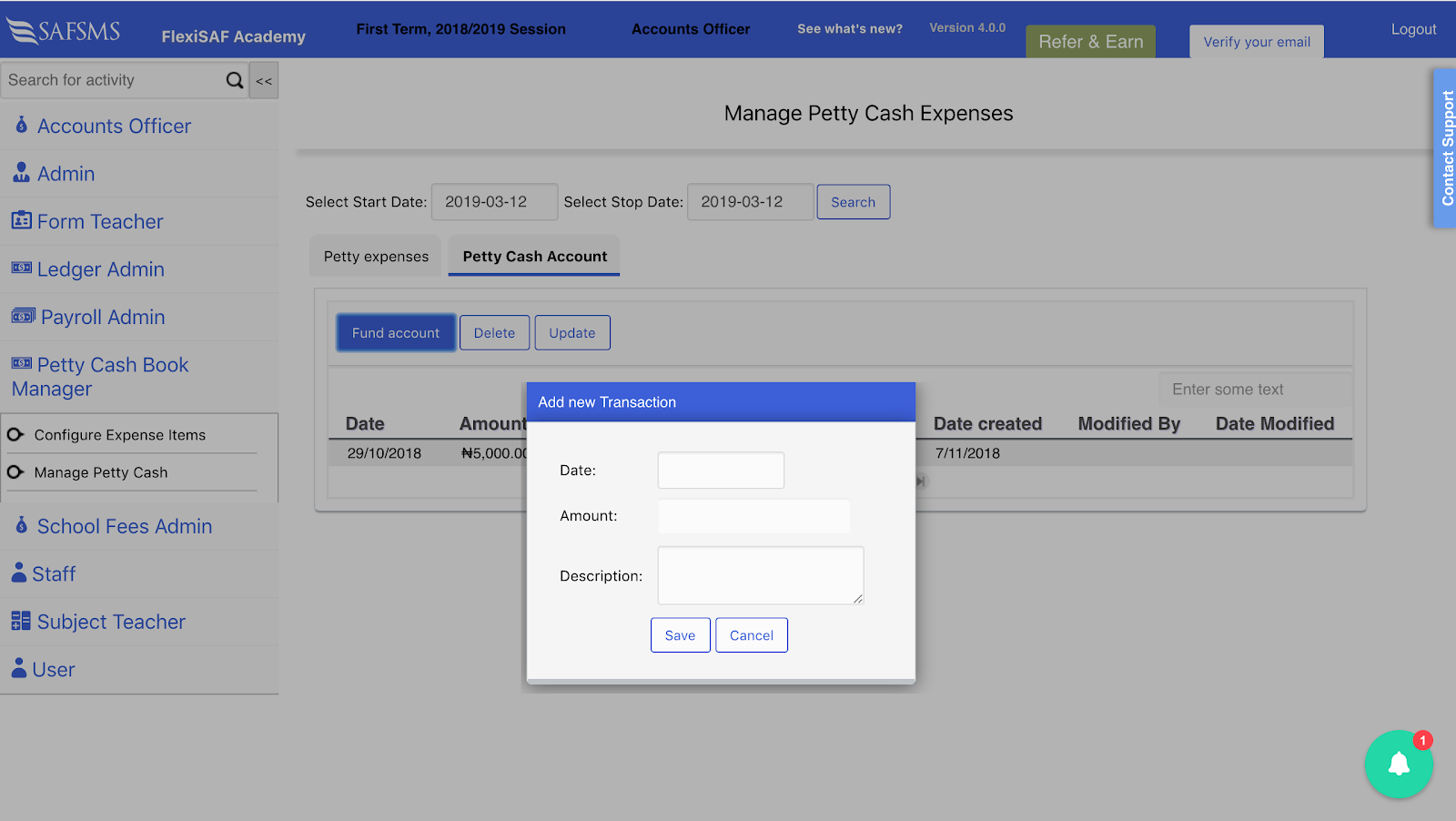 Schools can start disbursing petty cash expenses after they must have configured the expense items.